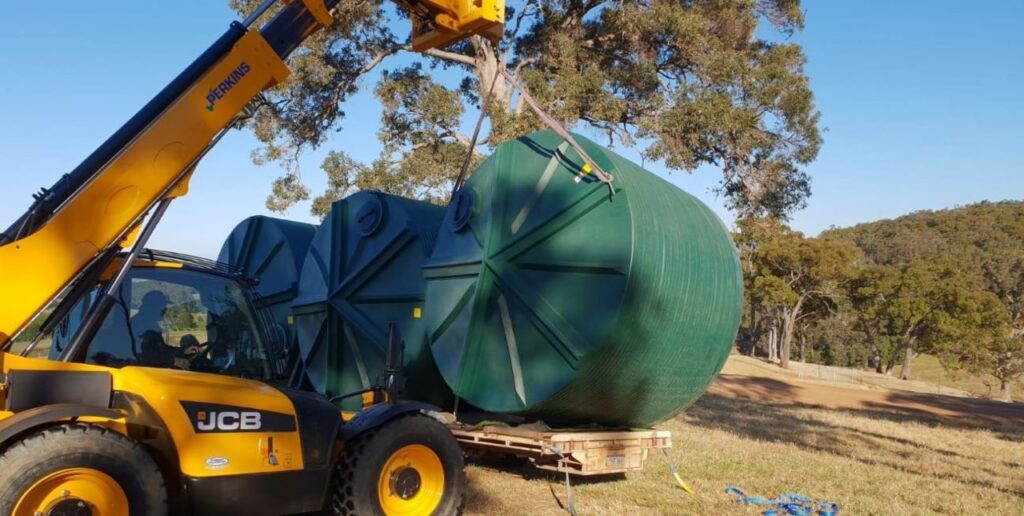 How Coerco achieved a high quality outsourced team.
 "With Deployed, we have gained access to a qualified workforce in 'hard to fill' roles – and it's cost effective." – Paul Pryde
CASE STUDY: COERCO AND DEPLOYED
Introducing Coerco 
Based in the Wheatbelt of Western Australia, roughly 2.5 hours drive north of Perth, Coerco manufacture and supply a range of polyethylene liquid management products to the agriculture, mining and wider industrial sectors e.g. liquid storage tanks, sewage and wastewater management tanks, floating pontoons and fire-fighting equipment, to name a few.
The business problem
The location of Coerco often makes it challenging to attract and retain employees in some disciplines. 
When Deployed reached out to Coerco, they already had an offshore team based in Cebu, Philippines. The offshore set-up was working well for Coerco, however they were keen to explore diversification of the outsourcing model, and investigate other outsourcing locations to see if the talent pool differed much across the Philippines.
Why Deployed?
It was clear to Coerco that outsourcing with Deployed would differ to what they already had in place. "We were drawn to Deployed's professional approach and their access to a strong candidate pool" says Paul Pryde, Coerco's HR Consultant. "Whilst perhaps not the cheapest in the market, an added bonus with Deployed was having a senior member of their management team in Perth."
The talent pool in Manila also interested Coerco, with a larger pool of educated, high caliber candidates, compared to  Cebu (a regional city). "We knew Manila's larger pool of educated, high calibre candidates would come at a higher cost than Cebu", says Paul. 
Coerco's focus was on quality over cost – they were willing to pay more. "It's still significantly less than we would have paid for 'hard to find' employees in Australia" says Paul. 
Getting started
Coerco started with a newly created Marketing Manager role. This came with high expectations; Coerco was keen to see if Deployed could deliver the right candidate from the talent pool in Manila. The recruitment process presented a range of candidates from which one was selected. "We were presented with a range of high-calibre candidates," says Paul. "Recruitment was well-managed with good communication and a proactive approach." 
Having a remote team in Cebu meant Coerco already knew how important the onboarding stage was. To help their new Marketing Manager understand the business, team members, and role deliverables, Coerco flew her to Perth for a comprehensive onboarding program. Deployed stayed in regular contact to ensure everything remained on track. "The onboarding process was more streamlined with Deployed, which led to less questions from the employee", says Paul.
Outcomes 
The result? Paying more paid off for Coerco. "The higher caliber of candidates we have been able to source via Deployed have delivered a consistently high quality of work, without the need for micro-management", says Paul. "It's given our head office team the freedom to focus on their own roles."  
"Deployed's experience and approach gives us more support in managing the offshore team", says Paul. "Identifying any issues at the onset helps us avoid time consuming people and engagement problems."  
In demonstrating its service model and ability to source candidates who can deliver high quality outputs, Deployed has helped Coerco grow their Manila based team to five. This includes skilled technical positions including a Web Developer and a Mechanical Engineer.
"With Deployed, we have gained access to a qualified workforce in 'hard to fill' roles – and it's cost effective", says Paul. "The outputs and resulting gains in efficiency more than compensate for the slightly higher costs than in Cebu", says Paul.
A trusting, collaborative approach
Coerco was looking for a good business partner to support its offshore team, and the quality of service from Deployed has hit the mark, creating successful business outcomes. "Working with Deployed, we have not been disappointed", says Paul. "Their transparent management of employees and proactive approach to everything has made outsourcing easy for our business."
Initial face to face communication laid the foundation for an open and honest partnership."Following up on conversations and actively solving problems, highlighted Deployed's collaborative approach", says Paul.
Even after onboarding, regular in-person contact made a difference in staying on top of performance and engagement. 
Considering outsourcing?
"Make sure it works for you, and especially the roles you are looking to fill", says Paul. "Spend time getting to know your applicants and the process of how they will be managed both by you and Deployed. And spend a bit of time learning Filipino culture – it will help a lot."
CONTACT US today for your free quote and a discussion on how outsourcing could help your business.