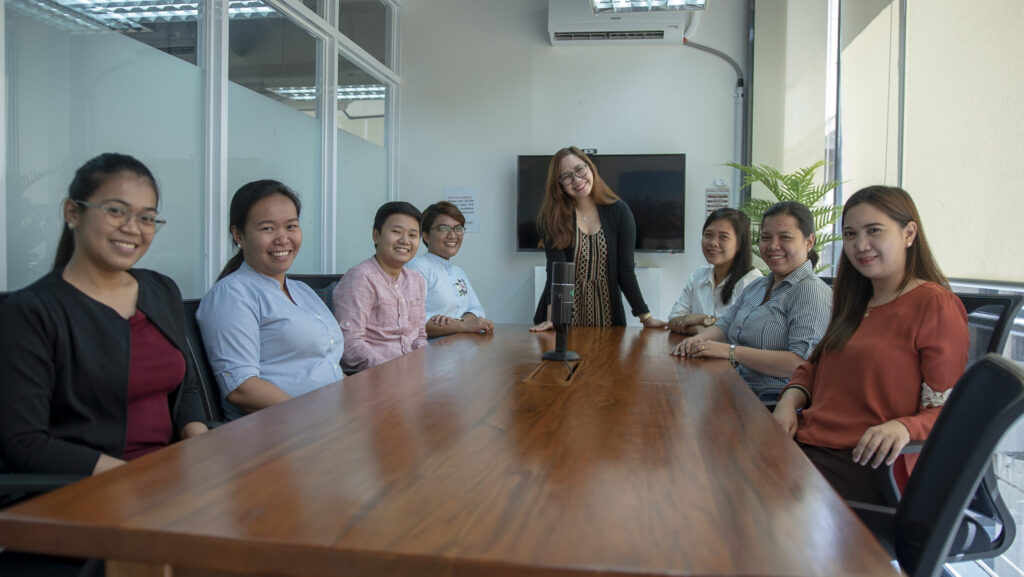 How Can a Quality Outsourcing Partner Help Your Business this Year?
Operating a business is a balancing act between doing what is best for your business today but also having the foresight to plan and prepare for future growth. Successful businesses are the ones who are able to navigate this fine line by employing processes and systems that are able to satisfy both sides.
As a means of reaching a productive and sustainable balance between the two, outsourcing is by far the best option. If undertaken correctly and with the right provider, outsourcing has the potential to drive serious growth, both in the short and long-term.
However, much of the success of your outsourcing operations is dependant on the provider you decide to partner with. With a number of options in the Philippines, it can be hard to cut through the noise. At the heart of it, we feel these are the five core areas in which a quality outsourcing provider will stand out.
Strategic alignment
While searching for high-quality for the lowest cost is often the aim of outsourcing for most businesses, we argue that you get what you pay for. We believe that finding an outsourcing partner that is able to align with your business' strategic goals is the most important thing.
If you choose to go the cheaper route today, you could be hurting your business' long-term future. In order for outsourcing to be successful, you must partner with a firm that understands your business' needs, goals and mission. This will ensure they are able to build a team of employees who are not only suitable for the role, with the relevant skills and experience, but also will be able to fit into your companies culture.
You need to be sure that you and your provider are on the same page and working towards the same end goal. Without this strategic alignment, there is a high possibility your remote team will not be a success and your overall business will suffer.
Protect your data
They say cash is king, however, data is power. In today's world, the data your business possess is one of, if not, the most important asset it owns. Thus, the technology and infrastructure that your outsourcing partner possess should be a top your priority list.
Regardless of how large, your business is, it has probably taken a huge investment in time and money to collect and harvest your companies data. For that reason, it's vital you choose a partner that has proven security systems in place, up to date technology and a commitment to protecting your assets. Without these assurances in place, you will be at risk of losing your data.
Boost the customer experience
Customers are the lifeblood of your business, without them, you would not be in business. So every step forward or process you implement should be done with improving your customer's experience in mind.
However, for a number of businesses, things can often get in the way of maintaining a positive relationship with their customers. With a quality outsourcing partner, that understands your business and customers, you will be able to create a team that is able to manage all these tasks that are taking time away from your customer-facing activities. Leaving your local staff more time to focus on providing a quality experience for all customers.
Opening up new technology
In this digital age, businesses have greater technology at their disposal than ever before. However, for some businesses, they simply don't have the time, resources or capital available to invest in harnessing the latest technology.
Outsourcing opens up a whole new realm of possibilities for companies. Whether you are looking to invest in AI or MI, chatbots or automating business processes, a skilled remote development team has the potential to open your business up to new technology that will push your business forward. A quality outsourcing partner will not only discover the best available talent, but they will also have the technology and infrastructure needed for your business to explore and capitalise on these new technologies.
Easy scalability
One of the best qualities of a good outsourcing provider is their ability to scale your offshore operations in the future if need be. We've noticed that once businesses have a solid team in place, they are often eager to increase their outsourcing operations.
Choosing a provider that has the experience and resources available to provide you with a solid platform to grow from is vital. Look for someone that has a history of successfully helping businesses reach their goals through the implementation of a remote team in their operations.
Outsourcing is a fantastic tool and if undertaken smartly can be the catalyst that your business may need to push onto bigger and better things this year. In order for outsourcing to be a success, you need to partner with a quality provider, who you trust has your business' best interests at heart.
Deployed has a proven track record of helping businesses reach their goals and take on the world. With modern IT and physical infrastructure, a dedicated team and unrivalled experience, we can help your business.
To find out more, get in touch today and let us show you how we can help your business.