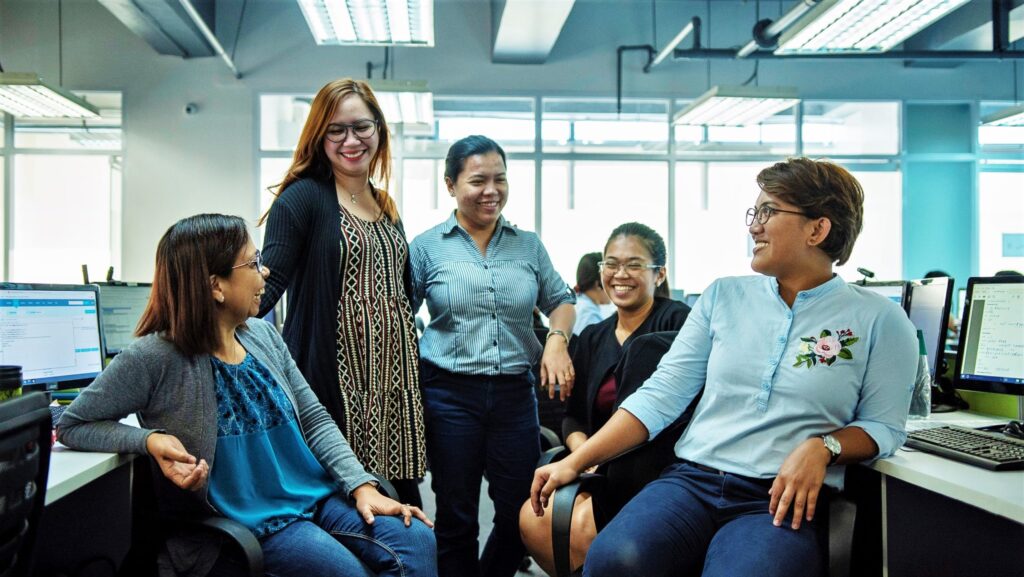 How to manage the first 90 days with your remote staff.
How to prepare your business for offshore staffing.
Now that you've decided your business will benefit from offshore staffing, it's time to get your new team ready to go. To help you prepare for success, here are some tips to make the first 90 days with your remote staff a seamless, positive experience.
1. Set up cloud-based tools and platforms so nothing is saved on desktop
To ensure that everyone has access to what they need when they need it, make sure you've got the right cloud-based tools in place. There's nothing worse than having something saved on a desktop where you or your team can't access it. 
Some great cloud-based options include:

Google Drive

Drop Box

One Drive
2. Document your processes and create a training library
Make sure all of your processes are well-documented so you can easily walk through them with your new staff members. These processes don't have to just be a manual, you can also use software such as Canva, and Venngage, that allow you to create engaging instructional videos.
3. Know what you want your new staff member to do
It's important to get really clear on what tasks you want your remote staff member to complete. The role should be kept specific to what is core for your business. If you've got too many different specialties rolled into one position, it might be time to split the role and get another specialist in for specific tasks.
4. Working hours and public holidays
Be very clear about the expected working hours for your remote staff. What days, hours and holidays are they going to follow? Who will they be working alongside? Will they need to work the same hours as well? Following your holidays and hours isn't an issue, but it's good to have clear expectations from the start and communicate these to your team.
5. Keep your local team in the loop
Ensure your local team is kept in the loop, and that they understand the benefits of having remote support. If they'll be working closely with your remote staff, what mode of communication will they use? Email, chat, or video? And how often? Facilitate regular check ins and create a positive and welcoming atmosphere when introducing them to the new team.
6. Prepare any software/hardware
If you've got specific software or hardware your remote team will be using, make sure you've got it all prepared and ready for them. To help you out, Deployed have lease options available, or we can purchase on your behalf. If you need your team to use a certain software, make sure you've got licences available for them to use as soon as they start.
7. Invest time and effort
Onboarding a new staff member always takes time, but if it's done right, you'll be setting your team and your business up for success. It's a good idea to put together a 90 day plan with clear steps and KPIs that you want achieved during this time, and conduct performance reviews regularly so you can see how they are tracking.
Have some questions?
CONTACT US today to arrange a quick call to discuss any concerns you may have.