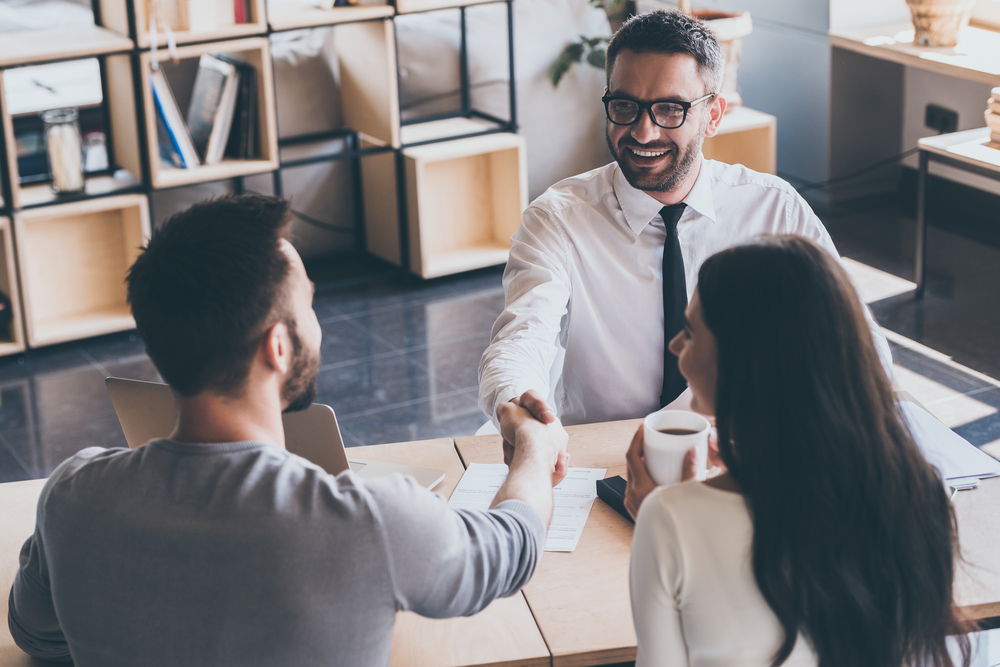 Qualities that Shape Successful Leaders
What makes a leader? In all walks of life, leaders cover multiple positions. They are motivators, role models and are figureheads for companies. However, it can be difficult to pinpoint what makes a good leader.
Even though we can't score a leader out of 100 or make an assessment of what makes a leader tick, we can see several common traits that successful and influential leaders all seem to possess.
Future-orientated
A successful leader will be an individual who is always looking for what is next. They don't bask in the moment and celebrate the successes of today but are always several steps ahead of the rest of us.
A future-oriented mindset is beneficial for many reasons. Firstly, it reduces the temptation and the urge to secure instant gratification. Instead of taking the easy road, to make a quick buck, these entrepreneurs are willing to make a few sacrifices so they can achieve their ultimate goal. Secondly, they are more inclined to choose solid, reliable options or fixes to a problem instead of deciding patchy or unstable solutions; which could collapse later.
Whether they are continuously reinvesting into their business' or implementing the latest best practices, they are always looking to the future.
High self-confidence
Inspirational leaders, ooze self-confidence and this self-confidence, will go along way and attract others that share a similar vision.
An entrepreneur who is confident, in themselves and their product/business, will have an easier time convincing people to work with them. They'll be able to win over clients, attract customers, and get people to invest in their ideas.
Good communicators
Communication is a powerful tool and has the ability to enhance all other skills or traits you may have. You will need to be an effective and inspiring communicator to attract investments, rally your team, overcome problems and close deals.
If you ask any successful entrepreneur or leader, chances are they will highlight the importance of communication. Not only the spoken words but also the little nuances. Such as body language, reading the situation and reacting to the audience in a room, choosing your words and knowing when to listen.
Look after themselves
Being able to interact with and inspire others, is one thing, but most successful leaders understand the importance of looking after themselves, both physically and mentally. If we are not looking after ourselves, eating poorly, have inconsistent sleep patterns or becoming sedentary, chances are our productivity and drive at work will suffer.
Many successful people, make a point of sticking to a routine or scheduling time each day to relax and step away from work. Relaxing could be anything from being physically active, reading or meditating. Essentially, anything that will keep them sane.
Agility
Some of the biggest brands and startups in the world are where they are today because their founders were not set in stone. They were open to pivoting and adapting to a new idea, technology or practice to further their business. For example, tapping into the excellent workforce of the Philippines with the help of Deployed.
Throughout the life-cycle of your business, you will face many forks in the road. In order to be successful, you may need to walk away from what you originally planned to build the business you envisioned.
Calculated risk-taker
A big part of being adaptable and willing to pivot is the ability and willingness to take calculated risks. Whether this is, outsourcing business operations, entering a new market or discontinuing an old product, risks are a natural part of growing a business.
Having the ability to weigh up all the options and take a calculated risk could potentially lead to greater success down the road. Just make sure you are not taking chances for the sake of it.
Passionate
Passion is a hallmark of every great entrepreneur. Whether it's a passion to better the world, to create a revolutionary product or to make life easier, passion should be behind your business.
As a business leader, it is a lot easier and more rewarding, to start a business that you are passionate about rather than just chasing the paycheck. Your energy and love for your business will have a massive trickle down effect. Your passion will pass down through your products or services, your employees, partners and onto your customers.
It is no secret that successful entrepreneurs and leaders share similar traits and attributes. They are visionaries and individuals that people want to follow. At Deployed, we love partnering with successful and passionate local entrepreneurs. We love seeing local business thrive, not only in their local market but also on the global stage.
If you would like to discover how we can help you and your business grow and reach its full potential, contact us today.