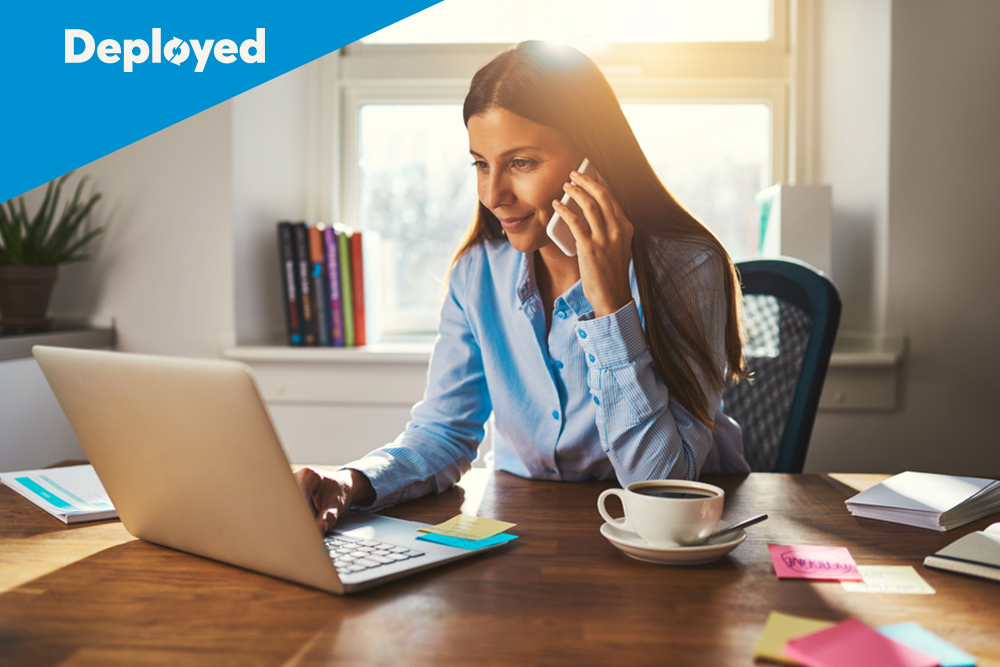 Sell Yourself On Social Media
Social Media sites are no longer aimed at teens; they have increasingly become part of our everyday lives. We use them to show off our latest holiday photos, communicate with friends and family all over the globe and express our opinions and feelings. Social media is also a great way to show a future employer why they should hire you. A social media presence has become part of every job candidate's CV and well managed social media profiles can be massively beneficial and influential. 60 percent of employers will use a social media site to research a job candidate so it is important to make sure yours are offence free and portray you in the best possible light. Before you apply for any jobs, Google yourself and check the content of your social platforms and their security settings.
Here are the Do's and Don'ts when it Comes to Social Media:
Do – Choose the right platforms
Choose your platform to showcase your personality and professional achievements. LinkedIn is the social media tool built specifically for networking and job recruitment so use this platform to sell yourself professionally. Keep your LinkedIn profile up to date with relevant accomplishments, work experience and education. Ask previous employers to provide recommendations and showcase examples of your work. Make sure your photograph is professional. Use Facebook to provide a representation of who you are socially – what are your interests, personality etc. A good balance of personal and professional will give a holistic representation of who you are.
Do – Keep your social media current
Facebook is a great platform to showcase your personality. Update your likes and recommendations so they are current and a representation of who you are now and not when you set up your account ten years prior. Remove any old or offensive photographs that may portray you in a negative way.
Do – Highlight your skills and interests
Employers want to see more than photos of your food. Share links to any blogs or voluntary work you are part of. Take part in discussions that are relative to your job or future prospects.
Do – Make sure your settings are secure
Social media, particularly Facebook, regularly changes its privacy settings without notification. Limit who can see what on your page and approve any photos tags before they go public.
Do – Check up on the employer
Keep up to date with employers on their social platforms. This will provide valuable insight into the company and culture. It will give you an understanding of what it is like to work for the company and see if your values are aligned.
Do Not – Have your security settings on full lockdown
Your future employer will want a little insight into your personality. A fully locked down profile may allude to the idea that you have something to hide. You can control what photos can be seen by friends only. Filter out anything that can tarnish your professional reputation and highlight anything that portrays you in a good light.
Do Not – Post inappropriate photos
A 3 am photo shoot does not need to be made public to future employees. 49 percent of employers agreed that provocative or inappropriate photos are the content that is most likely to turn them off, ahead of information about the candidate drinking and using drugs and discriminatory comments.  Control what photos can be seen by members of the public and keep your escapades for your friend's eyes only.
Do Not – Publicly rant about past and resent employers
You may have received negative feedback or had a disagreement with a superior but berating your employer online will look unprofessional and off-putting to potential employers. Who would want to hire someone who moans about trivial things and then publicly criticises a company or employer?
Do Not – Publicly display strong affiliations
We are all entitled to an opinion and yours makes you who you are that doesn't necessarily mean it works in your favour to post politically charged or religious rants. Express your opinion and beliefs but do it tactfully.
This may seem like an obvious list but it is surprising how many people do not follow the rules. Your social media is a reflection of your professionalism, tastes and judgement. What you post on social media may be deleted from the page but the damage may already be done.