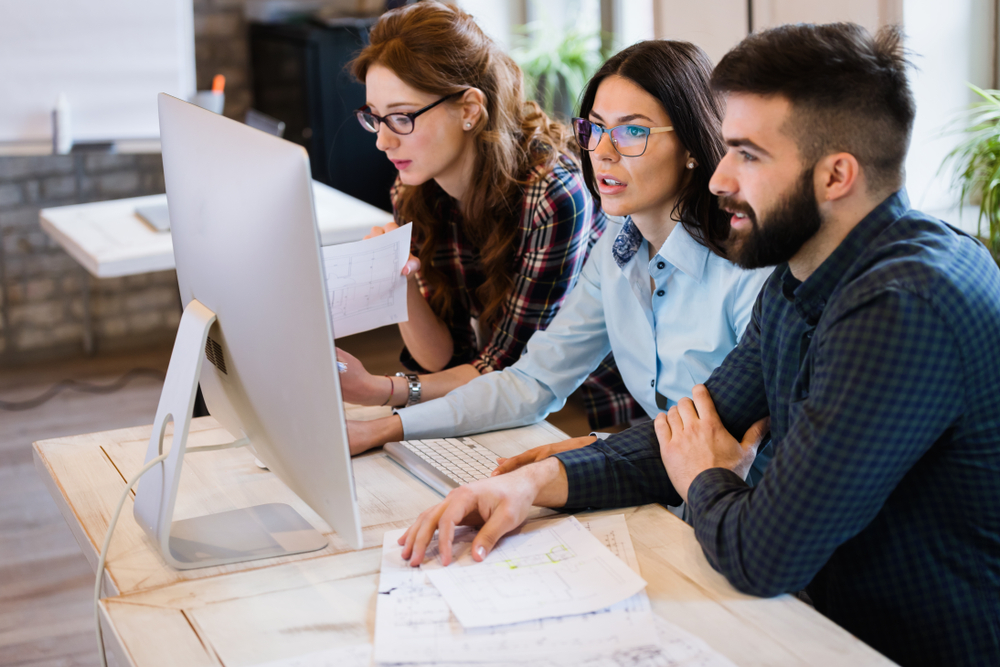 Ways to Successfully Manage and Lead Creative Employees
Creative people can tick in a slightly different way from the rest of us. Curious by nature, often with a desire to take risks, understanding what your employee is like as a person is the key to getting the best out of them.
Much like creatives, managers need to think outside the box and accept that one size does not fit all. Below are some suggestions on how best to approach dealing with creative sorts, so both employer and employee are left satisfied.
Hire right
Start as you mean to go on. Finding the right talent is the first stepping stone in creating a team that you can manage effectively.
You need to know your creative employee is going to be someone that is open-minded. The interview process should discern whether they are capable of finding several solutions – not one right answer. The best creative hires will see your company with an indispensable employee who will make immediate and meaningful contributions to the way you do business.
Encourage exploration
Generally, creatives will need inspiration to create. It is important to allow time for this, as it is those "unproductive" moments where inspiration often kicks in. Designated spaces or mood boards can help, as can changing up their workspace now and again.
Employees may even need to detach themselves from their surroundings. This could involve them plugging in their earphones 9 to 5 one day, or picking up their laptop and secluding themselves away in a corner the next.
At Deployed, we are committed to providing a working environment that encourages creativity. With modern facilities and welcoming layout, your remote team will be inspired to create great things.
The value of teamwork
With heightened emotional sensitivity, negative feedback can be difficult for creative sorts to receive, but it is the nature of the machine, and they are going to have to hear it. The trick is moving away from a culture that puts emphasis on the individual and instead focuses on the value of teamwork.
The power of 'we' will take away egos and builds an environment where ideas can flow freely. This means that feedback isn't calling out those who didn't make the grade, but more about moving forward and asking everyone 'How can we solve this?' or 'how can we make this better?'
A balancing act
Rebellious, self-centred, and chaotic. Amongst the disarray, there is a method to a creative's madness. You need to let their imaginations run wild to get the best out of them, whilst you provide the technical specifications and deadlines to keep them focused on the task at hand.
Most creatives will value guidance, and excel when they have a strong leader they can rely on. Remember, they are creating for your business, so you need to push them to produce work on time and on budget, without putting a cap on their creativity.
Show appreciation
As creativity is subjective, it can often be overlooked. Whilst monetary rewards are always appreciated, you can easily motivate a creative employee in a more personal way.
You need to keep their morale up, and direct one-on-one feedback is one powerful way of doing this. Recognising them for their contribution to a project with a simple 'well done' is often incredibly incentivising and is a simple (cost-effective!) way of making them feel important and valued.
Although they may seem like difficult customers, the bottom line is relatively simple; to get the most out of your creative employee, create a positive culture where their personality and ideas are welcomed and appreciated. As this might be the catalyst your business needs to reach its goals.
At Deployed, we understand the importance of ensuring your staff are motivated, and that starts with bringing the right people on board for your business.
We pride ourselves on being able to find the best creative talent in the Filipino market place. Whether you require a creative marketing specialist or an experienced graphic designer, we can locate the talent you require.
If you would like to discuss how Deployed can help your organisation, get in touch today.