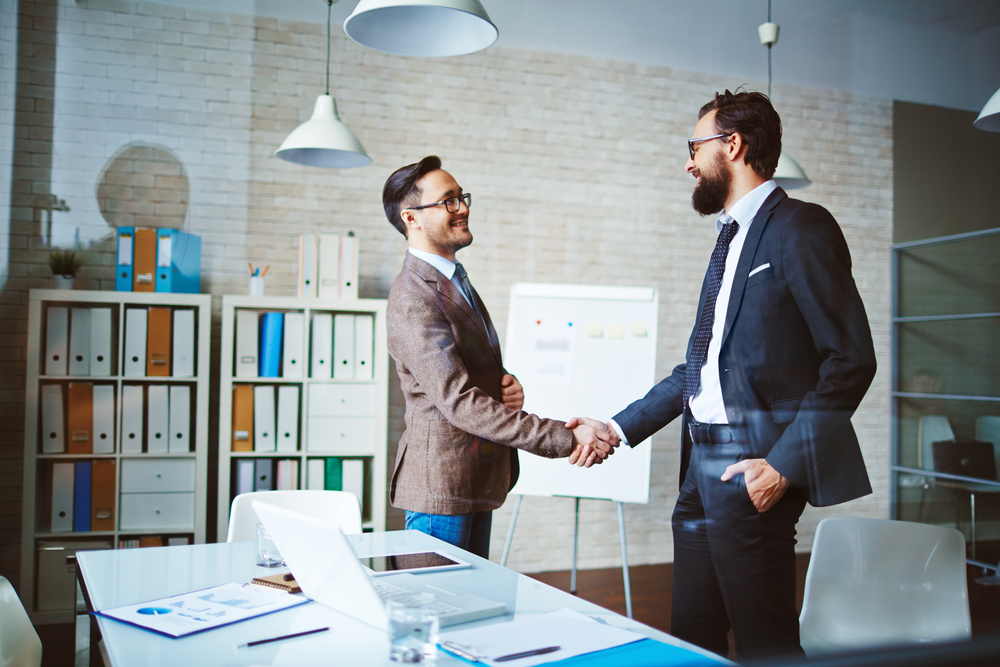 What to Look for in an Outsourcing Partner
With a large number of outsourcing options available, in a number of locations, businesses need to find an outsourcing provider that is right for them. Having worked for Deployed for several years and been living and working in Manila for over 11 years, I know all too well the importance of finding the right firm and people to work with.
Every business will have different requirements from their outsourcing provider, be careful about jumping into a partnership with a larger firm because of a flashy sales pitch, big smile and empty promises. I feel there are a few fundamental characteristics you should look for in an outsourcing agency.
A partner
First and foremost, I believe you need to find a firm that does not consider you a client or an account. Outsourcing takes a certain level of trust and a good relationship between your business and the firm, you need to look for a partner.
Partner with a firm that wants to see your business succeed and wants to be a part of that success. At Deployed, we take it upon ourselves to be an active part in the success of your business. We aren't simply playing a numbers game, like larger firms. We take the time to understand your business, where you want to be and then we build staffing solutions to help you achieve your goals.
At the end of the day, the results we produce for your business will directly impact how successful we are, if you fail, we fail. Therefore, we need to add real value to your business.
Similar company culture
As you take the time to investigate every option, go beyond simply finding out how a firm can help you outsource. I recommend taking the time to dig deep into the firm's culture, their work ethic and what makes them tick.
Remember you will be working closely with the firm you choose, so it is wise to pick a partner that shares a similar company vision, goals and motives. Sharing a similar culture will make it easier to work alongside each other and reach prosperous outcomes.
Strong support service  
At Deployed, we take great pride in our industry-leading support network and being on call whenever you need. Whether it is myself or one of our dedicated account managers, there is no shortage of contacts for you to call whenever you have an issue. Your business is our business.
Our end-to-end support service extends far beyond signing the proposal. Our process aims to relieve any pain points that may arise from establishing a remote team. This includes managing all the recruitment and hiring aspects of building your team, managing all HR and back-of-house admin tasks and a personal account manager.
Our support services are in place to free up your time and allow you to focus on growing your remote team, instead of worrying about the general admin.  
Forward-thinking
A good outsourcing partner should always have your business' future plans and aspirations front of mind. It does not matter if you are planning on expanding in the coming months or you've mentioned in passing your desire to expand in the future, we remember this.
Even when we are not running a campaign for your business, if we discover talent we believe would suit your business, we will take the initiative to speak with you about the profile and your plans, allowing you first dibs on the rockstar we may have found, or keep them for future. The more work we do for you, the better we get.
This is one of the ways we are constantly trying to add value to your business and show you we are not just a 'bum on seats' firm, but a viable business partner. While, the Philippine BPO industry is highly competitive, there are definitely some firms that are better than others. It is unfortunate, but some firms are simply trying to fill as many seats as possible and the care and attention that the client needs is forgotten before the ink is even dry.
In order to find an outsourcing partner that is not tied to the number of accounts they have or hitting KPI's, make sure you look for a firm that possesses some of the above characteristics and avoid a costly mistake.
At Deployed, we are a firm that embodies the above characteristics. We take an active role in building a remote team that is a successful part of your business. If you would like to discover how Deployed can help your business, I would love to hear from you.