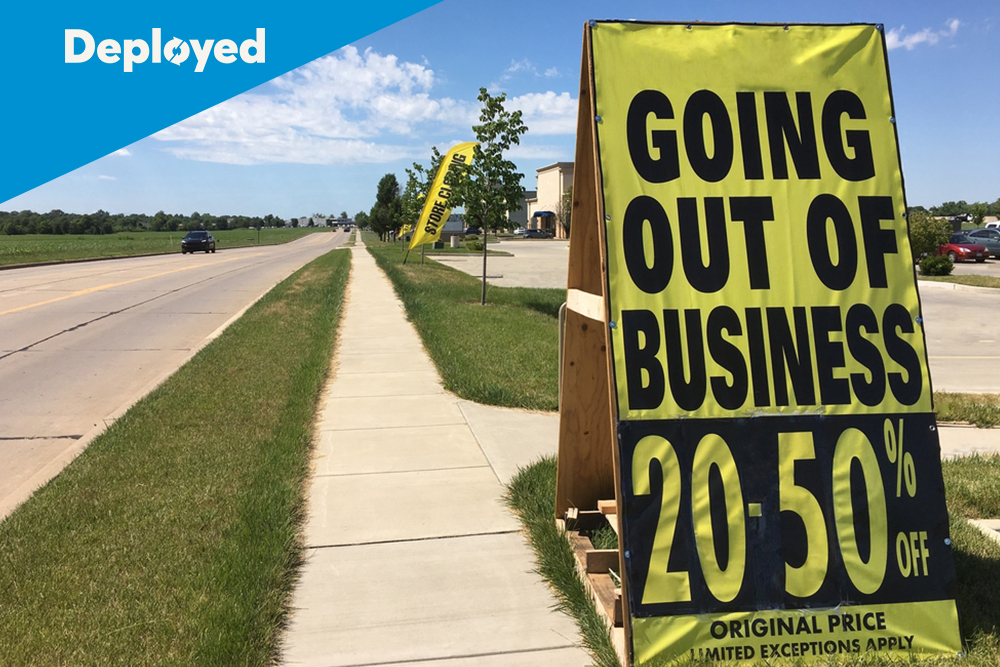 Why Do Kiwi Businesses Fail Within Three Years?
It is widely accepted that more than 60 percent of businesses fail within the first three years, Bloomberg even quotes that figure as high as 80 percent. There are many reasons why businesses fail to achieve successful longevity including poor business planning, lack of funds and staffing problems. This combined with volatile markets and changing consumer habits, business owners are more vulnerable than ever to bankruptcy. Fortunately, like never before, SMEs also have the opportunity to challenge the traditional business infrastructure to significantly reduce overheads. Here are the most common pitfalls that cause businesses to fail and how to avoid them.
Failure to define your market and create a business plan
A great idea is not enough as not all business ideas are executable. Failure to create a business plan is an inevitable demise. A business plan will give you a realistic overview of potential profit and allow you to reduce unnecessary expenses from the offset. You are also setting yourself up for failure if you assume everyone will want your product or service and do not fully research the market, consumer needs and expectations.
Inefficient or unaffordable staff
Businesses are often limited by a local talent pool or are financially restricted when hiring. The best employees come at a price and start-ups or SMEs often find themselves in an unsuccessful bidding war when competing for talent against larger corporates. Staffing costs remain one of the biggest expenses faced by businesses which is why more and more companies are looking to offshore business processes to affordable locations without sacrificing skill and quality of work. This is why countries like the Philippines has one of the fastest growing economies in the world as companies from all over the globe look to Manila for their outsourcing needs.
Limited cash reserves
Business success is no longer restricted by initial capital. Many successful entrepreneurs started with limited or no investment, but whatever funding you may have to take your product or service to market, a constant cash flow is necessary to keep your business in business. It is generally advised to have around six months reserve to keep a business running. This means chasing up on invoices, paying your bills and not taking any cash advances from the business.
Failure to adapt to the evolving markets
As technology evolves and processes are becoming more and more digitized, it is dangerous to assume what has previously worked will continue to work. SMEs need to be adaptable to changing markets to remain one step ahead of their competitors. Research the market and find out what the competitor is doing differently or how technology can help your business advance.
Not letting go
When starting out, many business owners make the mistake of trying to wear all the hats. While delegating responsibility may initially create a sense of unease, you must step back and allow the experts to step in to bring your idea to fruition. Many small businesses owners are often reluctant to outsource tasks as they feel they will no longer be in control. When you outsource with Deployed, you remain in full control over your employees, their output and expectations.
Your business can survive the dreaded three-year demise with careful planning and resourceful ways to reduce costs without jeopardising the quality of your product or service.
Deployed gives businesses the opportunity to excel in the market by offering affordable solutions to staffing and office space. When you outsource with Deployed, you have full control throughout the hiring process and during their employment with you. As we host your staff in our modern, fully equipped offices, you do not have to worry about the overheads and expensive office leases.
When you remove the HR and expense of growing a domestic team, you have a competitive edge to concentrate on growing your business functions to propel your business and increase longevity.
To find out how we can help your business gain a competitive edge, contact us today.